Summer Babysitting Jobs



Summer babysitting jobs are a win-win situation for families whose children are home from school and need watching, and for school-age babysitters who are also home from school and are looking for jobs. But how do you get summer jobs? First of all, check out the Sitternook link on babysitting jobs. It will point you in the right direction for getting babysitting jobs in general, but there are some specific tips for seeking summer babysitting jobs.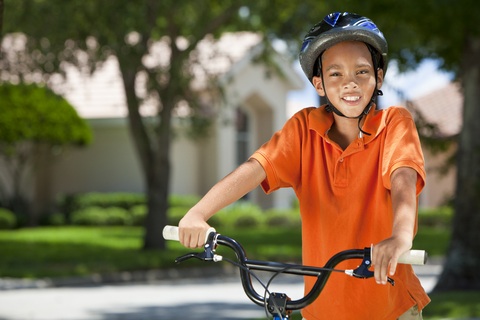 Peruse the Schools Maybe you can only babysit during the summer, because you're heading back to school yourself and cannot work during the school year. Toward the end of the school year, post notices at the local elementary schools with your contact information advertising yourself as a "Summer Babysitter." This gives the impression that you're available especially in the summer time.

Go to Church Take the same info sheet you used at the schools and post several on the bulletin boards that always line the Sunday school classes hall. Churches also usually offer Bible School or some sort of summer camp, and the parents who send their children to camp are some of the same ones who will need extra help when the children are home from camp before school starts.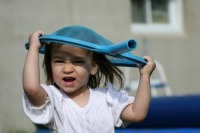 Take a Swim Head to the nearby pools. Nothing says summer babysitting like a neighborhood pool, a pack of snacks and a vat of sunscreen. Post your flyer on the wall of the pool house, and the calls to babysit will come.

The YMCA and other Rec Centers Lots of things go on at the YMCA. Summer league sports, girl scouts, boy scouts, parents working out, etc. This is a fantastic place to pin up your flyer and await your summer babysitting jobs. Always be sure you're following any rules that any of these organizations have. And even more importantly, before you accept a position babysitting for a family you don't know, meet the parents in public for a cup of coffee first. See if you know any of the same people so you can have a reference to call on. Just in case.

Workplaces Vague, yes. Tons of possibilities, yes! Ask your parents to take your flyer to their workplace and post it on the common cork board. Ask your friends' parents to do the same. Ask your parents' friends to do the same. Before you know it, the whole town will have seen your flyer, and with parents of all ages, you have children of all ages, and that results in babysitting jobs for you.
From Here to Home Summer Babysitting
Babysitting is a Dangerous Job!